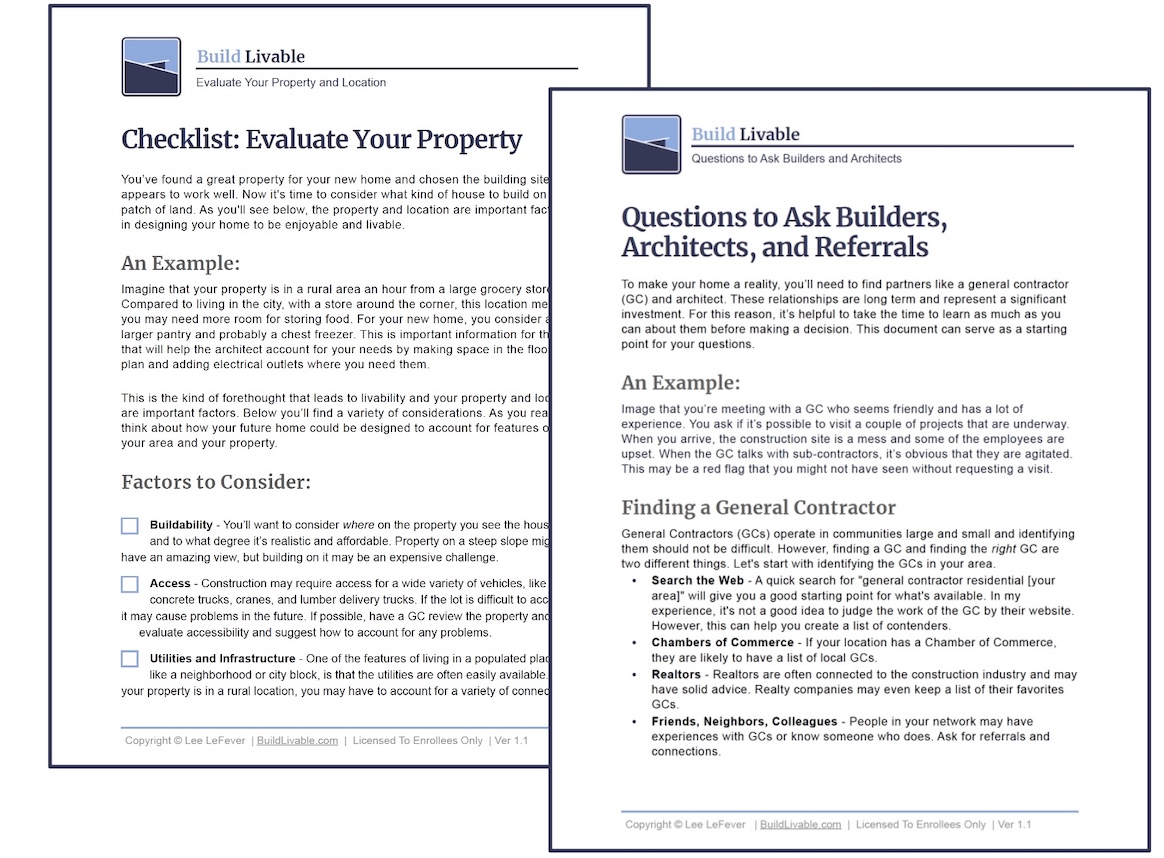 Download and Print Helpful Documents
The Free Mini-Guide contains documents with over 100 questions to ask and factors to consider at the beginning of a construction project.
These documents will help you learn quickly about your property and your potential building partners, like builders and architects.
About Your Host: Lee LeFever
Lee LeFever is a professional explainer and co-founder of Common Craft. Since 2007, he has worked with brands like Google, Intel, LEGO, Microsoft, and Dropbox to explain their products. His first book, The Art of Explanation, has been translated into eight languages and his explainer videos have earned over 50 million views online.
Here at Build Livable, Lee combines his deep experience and passion for home construction with his skills as an explainer and media creator. As you'll see, he makes learning easy and enjoyable via clear communication.
We're sharing (almost daily!) posts that focus on custom home construction and livability.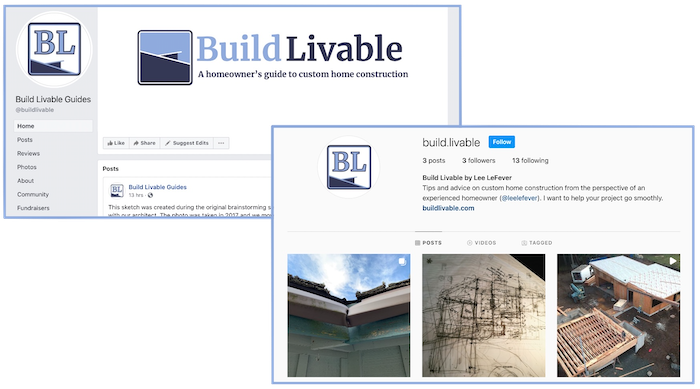 Build Livable™ is a project by Lee LeFever. ©2021