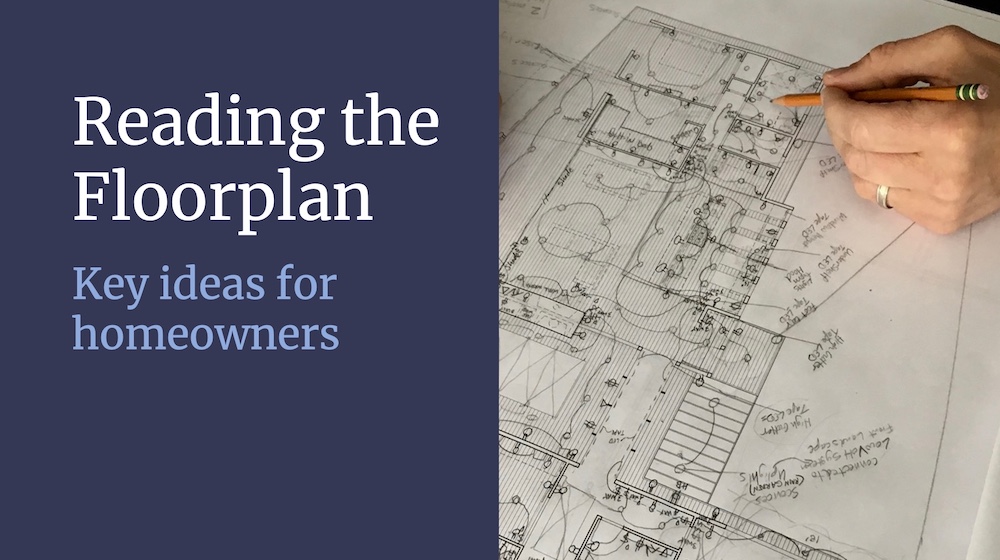 Our Next FREE Webinar:

30 minutes, hosted by Lee LeFever. We'll cover:
The role of the homeowner in floorplan development
The major parts of most floorplans and why they matter
What to look for, analyze, and improve
What to consider regarding windows and doors
What to consider regarding electrical
Save Your Spot Now: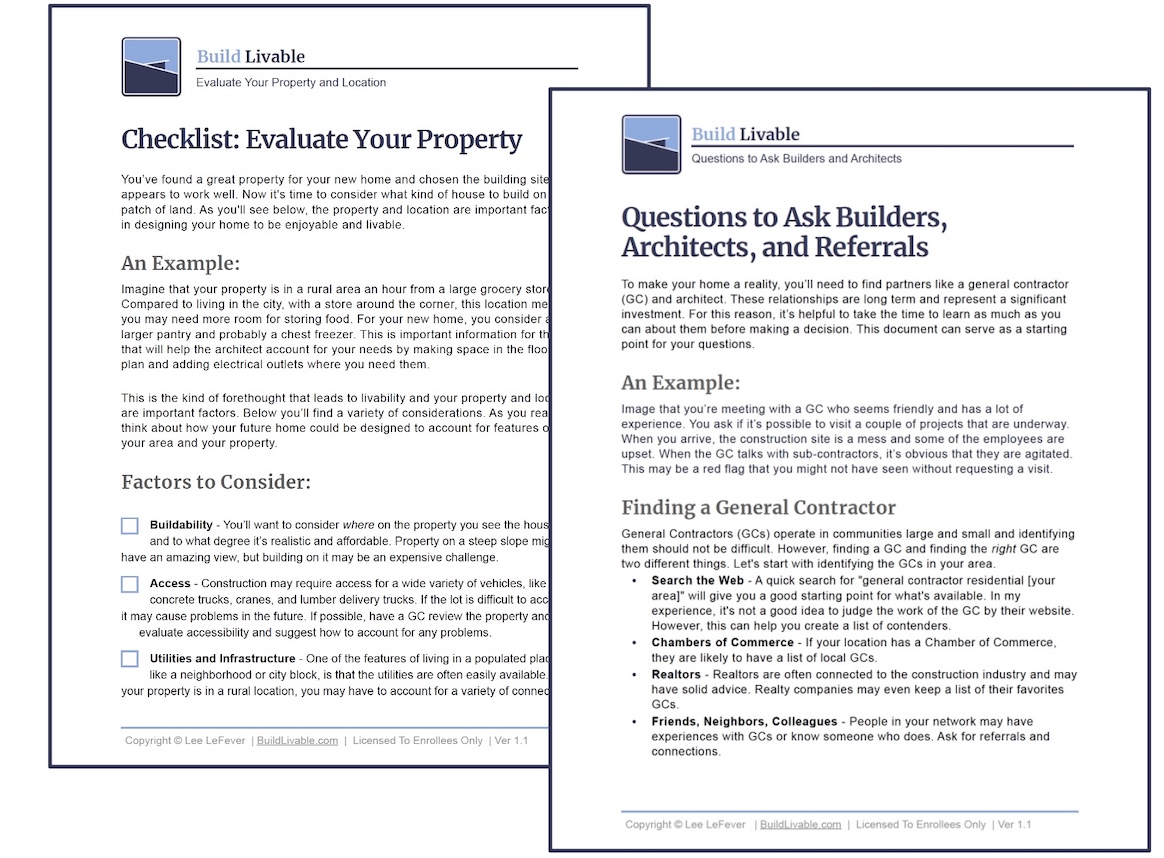 Download and Print Helpful Documents
The Free Mini-Course contains documents with over 100 questions to ask and factors to consider at the beginning of a construction project.
These documents will help you evaluate and hire builders and architects and much more.
Build Livable™ is a project by Lee LeFever. ©2022